I wonder how many people are like me, remoting into their home PC's from the office so they may "organize things" or "view things" or "do things" that they can't do at the office - Like try to find where that mix tape resides on their Zune because the Zune interface has no ability to search.
Well, I remoted in today and tried to do a search of my device from the Zune Software (yes you can see what has been sync'd with your Zune even if it's not plugged in). So I remoted into my home PC and opened the Zune software.
Where the software was supposed to show me a window, I saw a white hole in the screen. Is this a sign of the times? Should I be upgrading to Vista? Anyway readers, if you know why this happens, or how the heck I can fix it I'd love an answer. I'm from Canada and had to import my Zune (not for sale here) so I don't have any friends in the same situation.
Here is a screen shot (sorry, I cropped out my IP and the Remote Desktop Title Bar):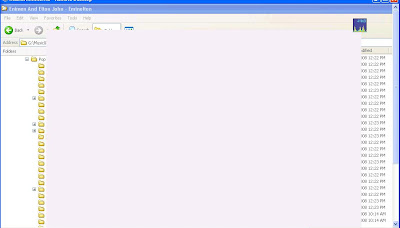 Over And Out.